Awesome Outdoor Activities to Make the Most of Winter in Ottawa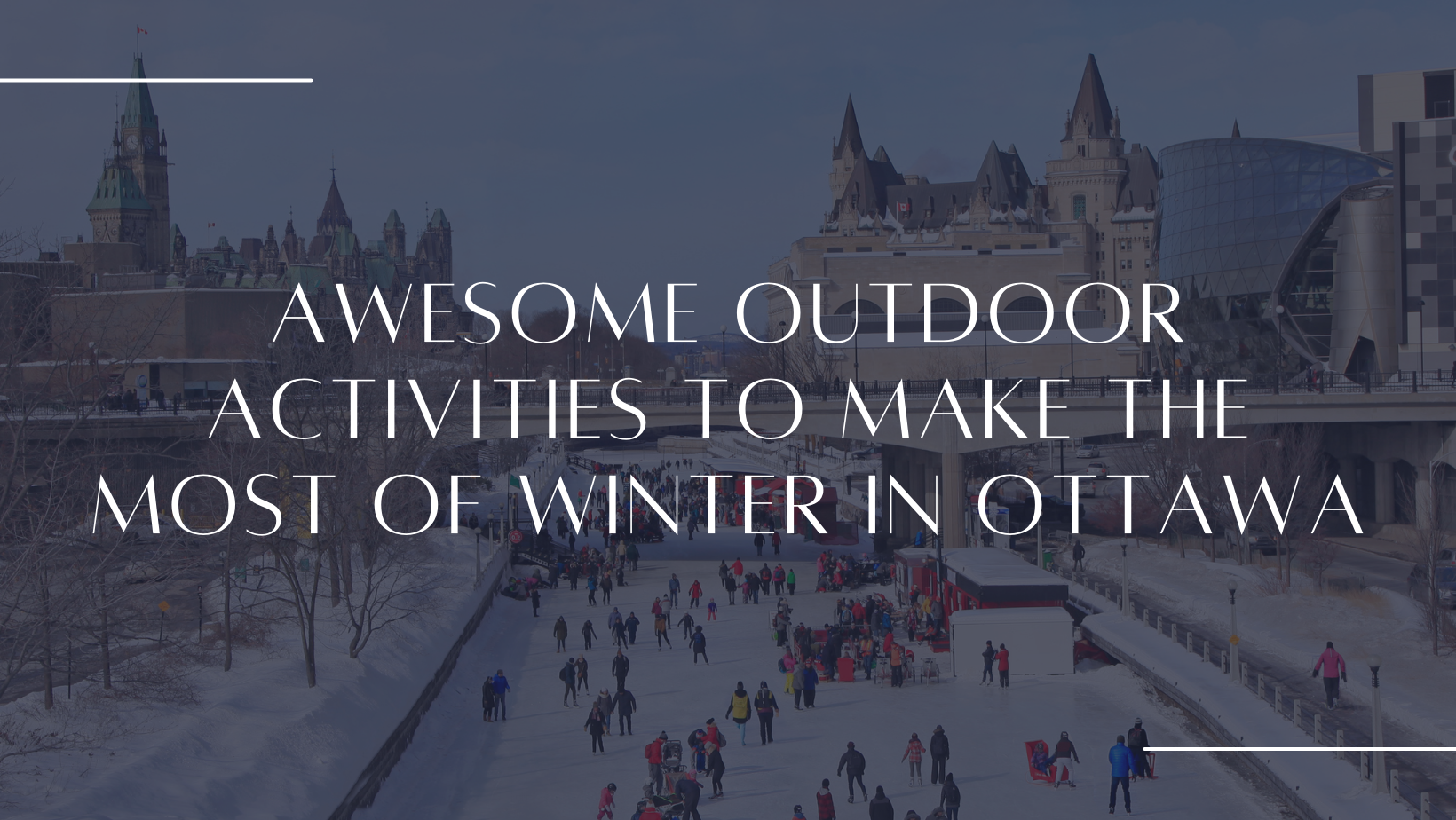 Despite the sometimes-chilly weather, Canada's Capital is a great place to be in Winter! Ottawa is a city that embraces the season with plenty of fun activities to get you out and about.  Don't let the cold weather keep you indoors. Try some of these fun outdoor activities to help you make the most of winter in Ottawa. 
Skating in Ottawa
Ottawa's Rideau Canal Skateway is the world's longest skating rink and a world heritage site. But Ottawa also has plenty of other outdoor skating options while you're waiting for the Canal to freeze over.
Conveniently located in front of City Hall, the Rink of Dreams offers free ice skating 7 days a week from 6:00 am to 11:00 pm. The Lansdowne Park Skating Court is also free and open daily from 6:00 am to 11:00 pm. After your skate, there's a movie theatre, great restaurants and a market to enjoy.
Enjoy the tranquility of skating through nature on a number of groomed ice trails located outside the city. You can Skate Through the Forest at Lac de Loups – a stunning 3km trail near Gatineau Park, just 45 minutes from Ottawa. Or visit RiverOak in Metcalfe for skating and snowshoeing trails in the beautiful countryside. With outdoor rinks for hockey and ringette, they offer something for the whole family. 
Ottawa's Magical Lights at Night
Ottawa also embraces the holiday spirit like few other cities and puts on an impressive light show each winter.  From December to mid-January, you can choose from a wide variety of spectacular light displays. But they won't stick around all winter, so get out and enjoy them early!
The downtown core is quite breathtaking on a winter night. Major's Hill Park and Confederation Park are both beautifully lit every evening from 4:30 pm until 2:00 am. While you're out, don't miss the Christmas Lights Across Canada multimedia show displayed on the Parliament Buildings from 5:30-11:00 pm every night until New Year's Eve.
If you prefer to view the lights from the warmth of your car, you have a number of options. The Magic of Lights at Wesley Clover Parks is a family-friendly drive-through holiday lights experience! The 2 km route is illuminated by nearly one million dazzling lights and is well worth the sometimes long wait to get in.
Enchanted Holiday Drive is a holiday drive-through experience that transforms the former Karters' Korner's track into a holiday wonderland.  With festive scenes for the whole family to enjoy, Enchanted features spectacular special effects, innovative lighting, and live actors to create a sense of holiday magic.
Saunders Farm offers A Country Christmas Drive-Through light and sound experience through a beautiful 180-year-old family farm and forest. After the drive-through, you can visit the Town Square for cider, craft beer, hot drinks and a toasty bonfire.
A little further out of town, but definitely not to be missed is Alight at Night at Upper Canada Village. With over one million lights adorning the charming heritage buildings, trees, and fences of Upper Canada Village this annual light festival is a truly magical winter wonderland!
Winterlude
Winterlude is the highlight of Ottawa's winter tourist season.  Held in the Nation's Capital every February, Winterlude features a variety of exciting outdoor events and activities.  Traditional fare such as tubing, skating and snow and ice sculptures are paired with modern activities like the famous Bed Race and the Waiters & Waitresses on Ice Challenge. You won't want to miss Trotting on the Rideau, a horse race on the Rideau Canal dating back to the very first Winterlude in 1979!
BeaverTails®
If you're looking for the quintessential Ottawa winter treat, you have to try a BeaverTail®! You can get BeaverTails® year-round, but for the true experience, you have to stop during a skate along the Rideau Canal or during a visit to Winterlude.
Skiing in the Ottawa Area
Along with the great skating and fun outdoor festivals, Ottawa also boasts some great skiing. If you're a downhill ski fan, there are a wide variety of hills to choose from.  In less than 2 hours you can be at any one of the many hills including: Calabogie Peaks, Camp Fortune, Edelweiss, Mont Tremblant, Mont Cascades, Mont Ste. Marie, Mount Pakenham, and Vorlage.  
If you prefer cross-country skiing, you'll love the hundreds of kilometres of trails located in Gatineau Park,  Ottawa's Greenbelt, along the SJAM parkway and the city's many bike paths. 
Experience the magic of winter in Ottawa with these awesome outdoor activities.