Beyond the Deposit: Closing Costs to Consider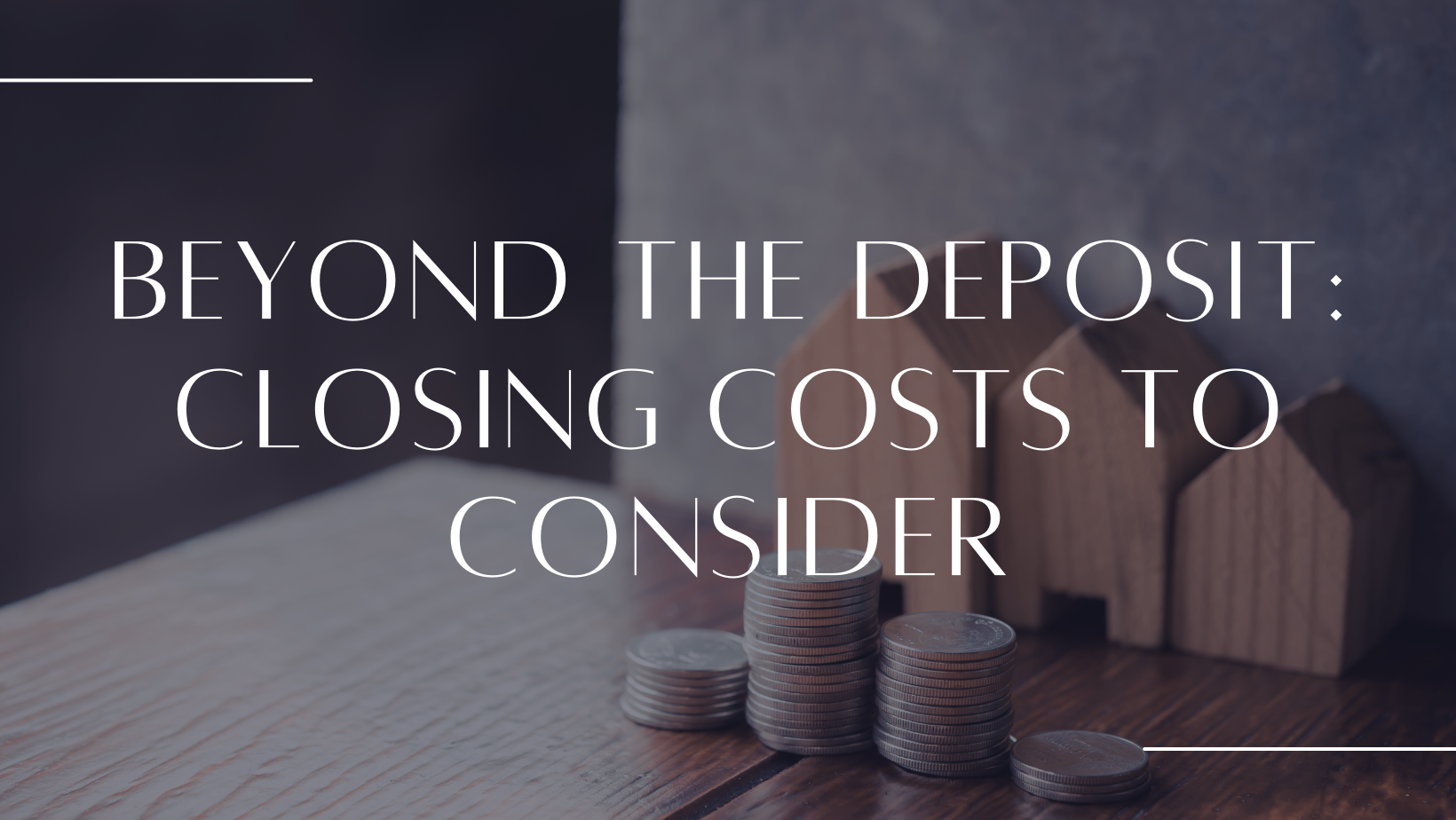 So, you've been saving for a long time and you finally have an acceptable down payment in the bank. While the down payment is definitely a major hurdle when buying a home, it's not the only expense you'll have to prepare for. Along with your down payment, there are a number of additional closing costs that come along with the purchase of a home in Ontario.
Closing costs include a variety of one-time expenses that cover services such as inspections, insurance, and legal fees. These costs, which are generally unavoidable, can add up quickly and often come as a surprise to many new homebuyers. If you aren't prepared, these unexpected costs can leave you scrambling for cash just when you thought your home purchase was complete. Here are the standard closing costs you can expect when buying a home in the Ottawa area. 
Mortgage Loan Insurance
If your down payment is less than 20% of the total purchase price of the home, you'll need to purchase mortgage loan insurance. This insurance will help protect the lender in the event you are unable to make your mortgage payments. It also allows buyers to put down as little as 5% of the purchase price which gives more people the opportunity to buy a home. 
Mortgage Loan Insurance is calculated as a percentage of the total loan and is based on the size of your down payment. Therefore, a larger down payment will help lower your insurance premiums. While the cost of the insurance can be included in your mortgage payments, the 8% PST is due at closing. 
Cost Estimate: Between 0.6% and 6.5% of the loan amount. You can see a more detailed breakdown here. 
Land Transfer Tax
When ownership of a property is transferred from the seller to the buyer, land transfer taxes must be paid to the province. The cost of the land transfer tax is generally based on the amount paid for the land, along with any remaining mortgage or debt attached to the property. As an incentive, first-time homebuyers in Ontario are able to receive a land transfer tax rebate.
Cost Estimate: 
$55,000 or less:  0.5%

$55,000 – $250,000:  1.0%

$250,000 – $400,000: 1.5%

$400,000 and above: 2.0%
To quickly calculate the correct amount of land transfer tax, try the Ontario Real Estate Board's calculator. 
Legal Fees
When purchasing a home in Ottawa, you'll need a lawyer to verify the purchase documents, perform a title search, draft a statement of adjustments and assist with closing transactions. Basically, they'll make sure the paperwork is filed correctly, your rights are protected, and that all aspects of the transaction are carried out properly.
Cost Estimate: Costs will vary, but generally range from $1,000-$2,000 in the Ottawa area. 
New Home Tax
If you purchase or build a brand-new home or condo in Ontario, you will need to pay the federal goods and services tax (GST) on the purchase price. 
Cost Estimate: 13% of the total purchase price
Home Inspection(s)
To ensure you are buying a home that is safe and sound, you should always have your new home inspected by a trustworthy building inspector. The inspection will catch any hidden problems that could lead to expensive repairs in the future. Many buyers will make a successful home inspection a condition of the sale as an extra level of protection.  If you're buying a home in the country, you'll also need to add well and septic inspections to the list. 
Cost Estimate: Costs vary, but average $500 per inspection
Other Potential Expenses
Adjustments – Any property taxes, utilities, or condo fees that the seller has already paid for will have to be reimbursed by the buyer. 
Property Appraisal – Your lender may require a professional a property appraisal to verify that the asking price of the home is reasonable and in line with the actual value. 
Property Survey – If no current property survey is available, you may have to obtain one in order to complete the sale. The survey should reflect any additions and improvements to the property. 
In order to make your home purchase as smooth and stress-free as possible, it's best to be ready for all possibilities. Planning ahead for these potential closing costs will help get you in your new home faster.