Ottawa's Best Neighbourhoods: Avalon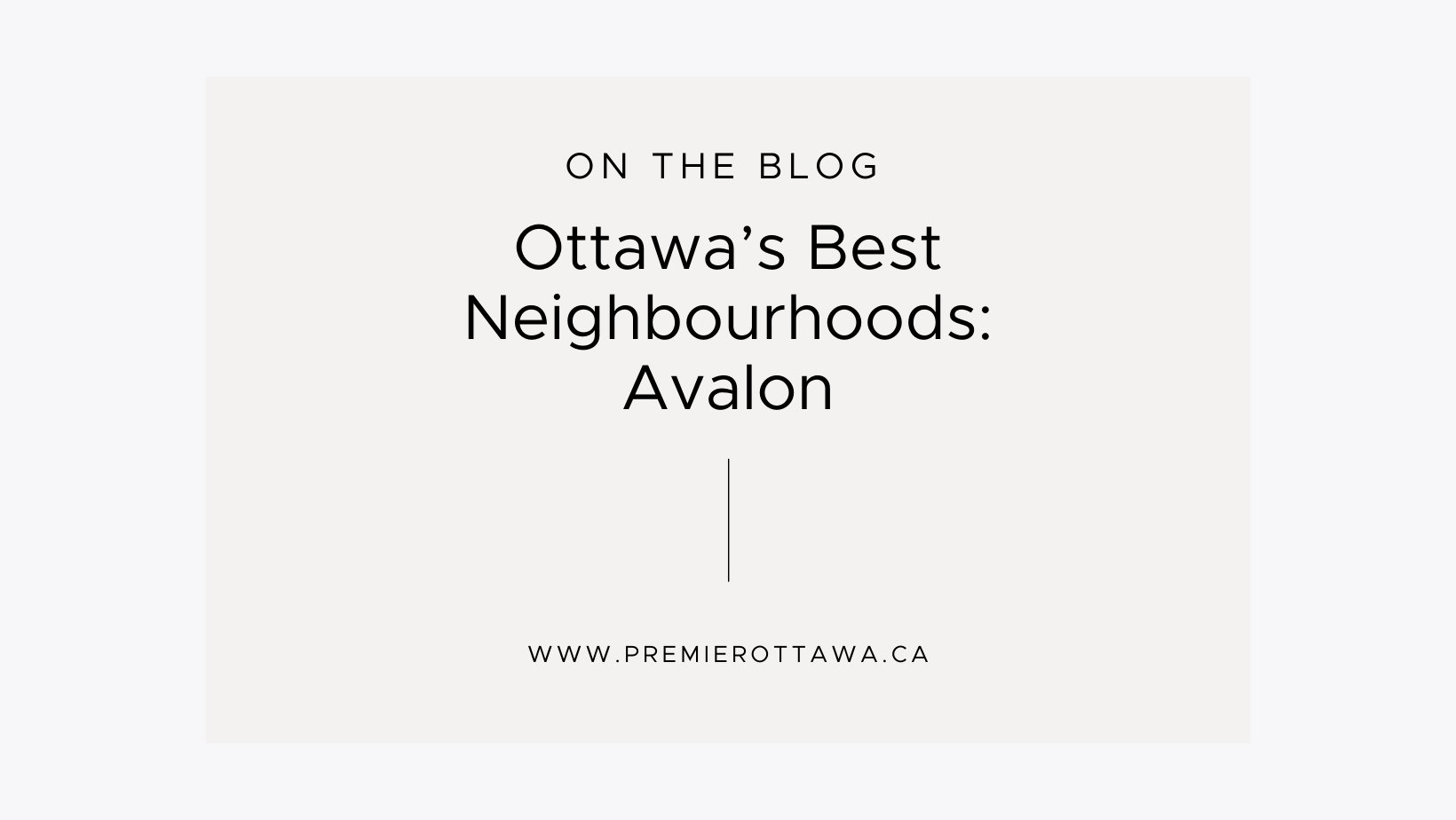 Ottawa's Best Neighbourhoods: Avalon, Orleans
If you're looking for a new-build in a growing, well-planned neighbourhood, look no further than Avalon in Orleans. The community began development in the late 1990's and has been expanding ever since. It's a family-friendly neighbourhood with a variety of housing types and plenty of retail and recreation nearby. Read on to find out why we think Avalon in Orleans is one of Ottawa's best neighbourhoods! 
A Great Location in Orleans
Tucked away in the south east corner of Orleans, the primarily residential neighbourhood of Avalon backs onto quiet farmland (including one of our favourite Garden Centres!) while still providing easy access to all that Orleans has to offer. 
The neighbourhood is bordered by Mer Bleue Road on the west, Innes Road to the North, Portobello Boulevard and Trim Road on the east, and Wall Road to the south. From Avalon you can make it downtown in 30 minutes (traffic depending), the airport in 35 mins and the train station in 25 mins. There is easy access to public transit with the Millenium Park & Ride just outside the neighbourhood boundaries. And you're less than 20 minutes from the Ottawa river and one of the city's best beaches!
Amenities in the Avalon Area
As far as local conveniences go, Avalon really has everything you need. There are restaurants, grocery stores and gas stations all within the neighbourhood. You also have Trinity Crossing Mall and a variety of big-box stores and commercial business making the neighbourhood very convenient. 
Orleans Best Recreation
There are so many great things to see and do in the Avalon area! The neighbourhood has abundance of community parks that feature play structures, sporting fields, splash pads, and walking paths. Henri Rocque Park and Millennium Park are among some of the best parks in Ottawa with state-of-the-art play structures and next-level splash pads. 
Millennium Park is also a prime destination for outdoor sports in the east end. The sports park features 15 soccer and football fields, a running track and a clubhouse. When it comes to indoor sports, the François Dupuis Recreation Centre is home to a 6-lane pool, leisure pool, sauna, fitness and cardio centre, and multipurpose rooms for group classes and programs.
For those that love the great outdoors, Mere Bleue Bog is just minutes away. The conservation area is home to many plants, birds and wildlife and includes boardwalks, hiking trails and forests to explore. 
Schools in Avalon, Orleans
Avalon was designed to be a family-friendly neighbourhood and along with fantastic parks and recreation facilities, it also has an excellent collection of schools. Within the community you'll find Avalon Public School, Summerside Public School, St. Dominic Catholic Elementary School, St. Theresa Catholic School, École élémentaire catholique Alain-Fortin as well as a number of public and French-catholic schools nearby. 
Avalon Community
Like many of the best neighbourhoods in Ottawa, Avalon is a close-knit community with a strong community association to represent the interests of its residents. The Greater Avalon Community Association serves the communities of Avalon, Nottinghill, Notting Gate, and Summerside. The Association helps plan and/or promote local clubs and events such as community garage sales and yoga in the park. 
Houses for Sale in Avalon, Orleans
Avalon in Orleans is a primarily Minto-developed community that began construction in the late 90s and has been expanding rapidly since. The neighbourhood offers a variety of housing types with many new builds available. Most homes in the area are move-in ready and have excellent curb appeal.
With terrace homes, towns and single-family homes available, Avalon has options for those who are just starting out, growing their family, or downsizing. Contact Premier today to set up a custom search so we can help you find your next home in the Avalon area.