Ottawa's Best Neighbourhoods: Manotick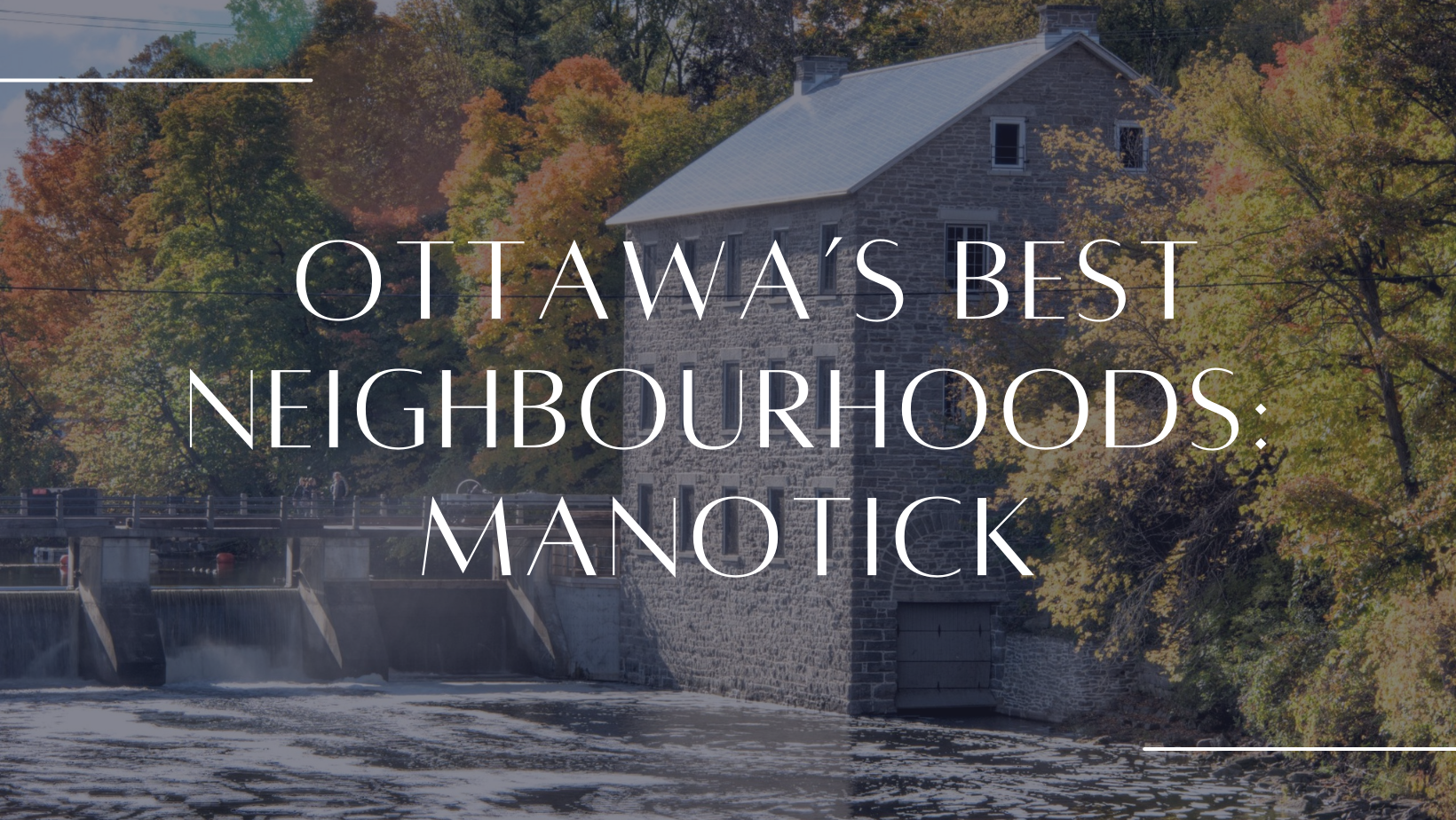 When it comes to the best neighbourhoods in Ottawa, Manotick ranks high on almost every list. Nestled on the Rideau River just south of the city, this picturesque little town offers one-of-a-kind boutiques, excellent restaurants, and an abundance of charm. Check out these neighbourhood highlights for some of the reasons why Manotick is such a desirable place to live. 
Jewel on the Rideau River
There are few places in the Ottawa area that are more scenic than the Village of Manotick. With much of the town located on Long Island, there's no shortage of beautiful waterfront to enjoy. You can relax at one of the numerous public waterfront parks or dine at a restaurant overlooking the Rideau River. 
Boaters have access to multiple marinas in the area, while the popular Kelley's Landing restaurant serves both boat and vehicle traffic. For the outdoor enthusiasts you'll find the W.A. Taylor Conservation Area, Baxter Conservation Area, and Rideau River Provincial Park all within a short drive from town. 
An Ideal Location 
The Village of Manotick offers the best of both worlds with a quaint, country setting and easy access to all that the Nation's Capital has to offer. With nearby access to the 416, you can travel from Manotick to Ottawa's downtown core in roughly 30 minutes. You're also just 10 minutes away from Barrhaven which has all your shopping needs covered
Vibrant Village of Manotick
With a population of approximately 5,000, Manotick offers residents a relaxed rural lifestyle and a close-knit community. The Manotick Village and Community Association help build this sense of community by putting together recreational events and activities that bring residents together.
The shops of Manotick are a draw for visitors from all around the area. Stylish boutiques, unique gift shops and delicious treats are all available in Manotick's charming downtown. You'll also find all the standard amenities such as groceries, hardware and pet supplies so all your every day needs can be met without leaving town. 
Recreation in Manotick
Known for its beauty and charm, Manotick also offers excellent recreation facilities. The Manotick Community Centre, George Nelms Sports Park, and Long Island Aquatic club are just some of the recreation facilities available. There are also several golf courses located close to town as well as numerous walking and cycling trails. 
Manotick is a Great Place for Families
The sense of community, slower lifestyle, abundance of sports and recreation and excellent schools make Manotick an ideal place to raise a family. Residents have their choice of both public and catholic schools offering English and French immersion programs. Even the smallest family members are well represented with multiple nursery and pre-schools right in town. 
A Town Steeped in History and Culture
Founded in 1859, Manotick still proudly holds onto its historic roots. It's home to Watson's Mill which is one of the few remaining water powered flour mills still in operation in Canada. The Mill also hosts a museum and historic centre that that showcases Manotick and its history. The nearby Dickinson House museum takes visitors back in time for a look at what life was like in the village in the early 19th century. 
Homes for Sale in Manotick
With all these great features and amenities, along with the limited space on the Island, it's no surprise that real estate in Manotick is at a premium. Homes range from luxury townhomes, to single family homes with large lots, to lavish waterfront estates. With so much waterfront available in such a small area, Manotick is a great place to look if you're searching for waterfront property in Ottawa. 
Manotick offers a spectacular mix of homes, amazing shops and restaurants, and an easy commute into the city! Contact us today so we can help you find your dream home in this vibrant waterfront community.