Tips on How to Get Your Home Show Ready!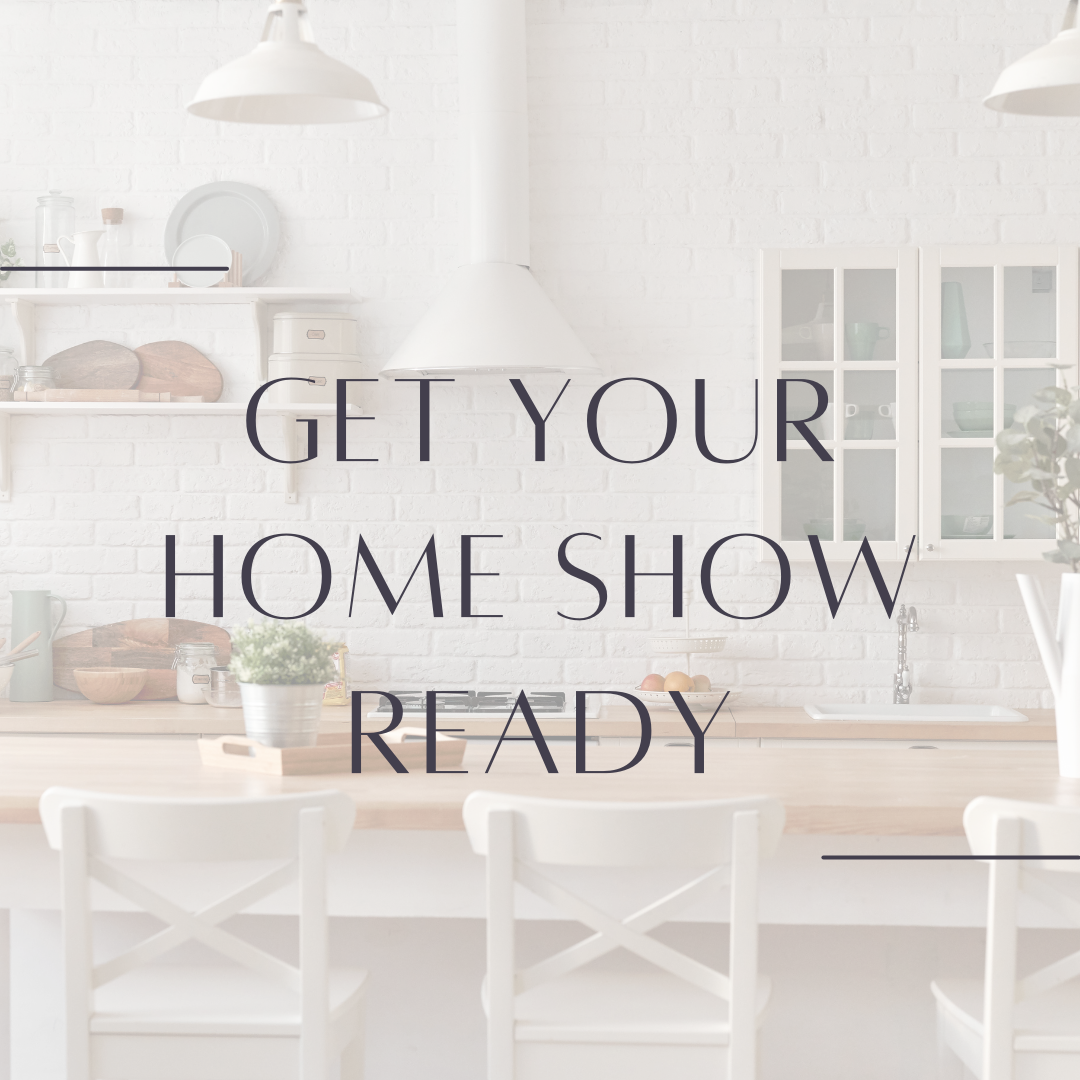 Tips on How to Get Your Home Show Ready
Selling your home is an exciting time! But even with our team ready to help you through the process, selling a home can require some work. And while Ottawa is still experiencing a strong seller's market, inventory levels are climbing daily. As we head into the peak of what will likely be our busiest spring yet, it's important to put your best foot forward. 
If you're thinking about listing your home this spring, it's never too soon to start preparing. Though it may seem a bit daunting at first, all of these tasks will pay off when it comes time to show your house. Here are six tips for preparing your home for sale that will help impress buyers for a quick turnaround.  
Cut the Clutter
Nothing turns buyers off faster than a crowded or cluttered home. Too much furniture can make a space seem smaller, while overflowing closets indicate a lack of storage. But decluttering can take longer than you think, so it's a good idea to begin as soon as possible. 
To give buyers the best impression, ensure all surfaces in your home are clear and cupboards and closets are tidy and organized. It's also a good idea to remove any extra pieces of furniture to improve flow and make your home seem more spacious. 
A Clean Home Sells Quicker
When a buyer walks through your home, they want to imagine it as their own. But it's hard to do that when you can see signs of the current owners. To get your home ready for sale, it's important to deep clean all those areas you might not get to in your regular cleaning routine.  
You'll want to do a top-to-bottom clean, starting with the floors and baseboards right up to the light fixtures. You should also wipe down walls and doors and remove any traces of pets living in the home. Smells can turn buyers off quickly so eliminate odors by shampooing carpets and leaving windows open as much as possible. 
Painting is a Must When Preparing Your Home for Sale
A fresh coat of paint is the quickest and easiest way to make your home look updated. But it's best to avoid bright or dark colours. When it comes to selling a home, a light neutral that complements any décor will appeal to more buyers. If your walls are already a light neutral shade, examine them for scuffs and scratches and touch up any damaged areas. 
Make Minor Repairs and Upgrades Before Listing
A few simple, low-cost updates can go a long way to making your home look more attractive to buyers. Simple changes such as replacing old light switches and upgrading light fixtures will make your home feel more modern. 
A home that seems in need of repairs and maintenance will turn most buyers off. Take the time to fix leaky faucets, replace burnt-out lightbulbs, and ensure all doors and windows open and close properly. These little things can send a warning signal to buyers that the house will have other problems. 
Have Your Home Inspected
A problem with the roof or foundation can negatively affect the sale of your home and give buyers leverage to negotiate a lower price. If you want to ensure the sale goes smoothly and there won't be any surprises, it's worth it to have a pre-sale inspection. 
If you identify any problems before listing, you'll have the option to fix the issue or adjust the sale price accordingly. Waiting to discover a major issue until the buyer does an inspection can derail the whole sale. Working with an Ottawa area real estate agent will help ensure you don't miss any of these important steps. 
Step Up Your Curb Appeal
Now more than ever, buyers are making an opinion on your home based on pictures and how it looks from the outside. That means your curb appeal has to be extra appealing! 
Start with the basics such as mowing the lawn and weeding flower beds. Clean up any fallen branches and debris from the yard and put away toys and outdoor equipment. Be sure to take care of any exterior maintenance such as loose gutters and downspouts, cracks in the front walkway, or a broken garage door. If you really want to impress, add flowers to the front step and paint the front door a pretty colour. 
By starting on these tasks early, you can ensure your home will be ready to list as soon as possible. If you're not sure where to begin, contact us and we can help guide you through the process of preparing your home for sale. We can also put you in touch with the right people to help get any necessary work done.