Curb Appeal: How to Make A Great First Impression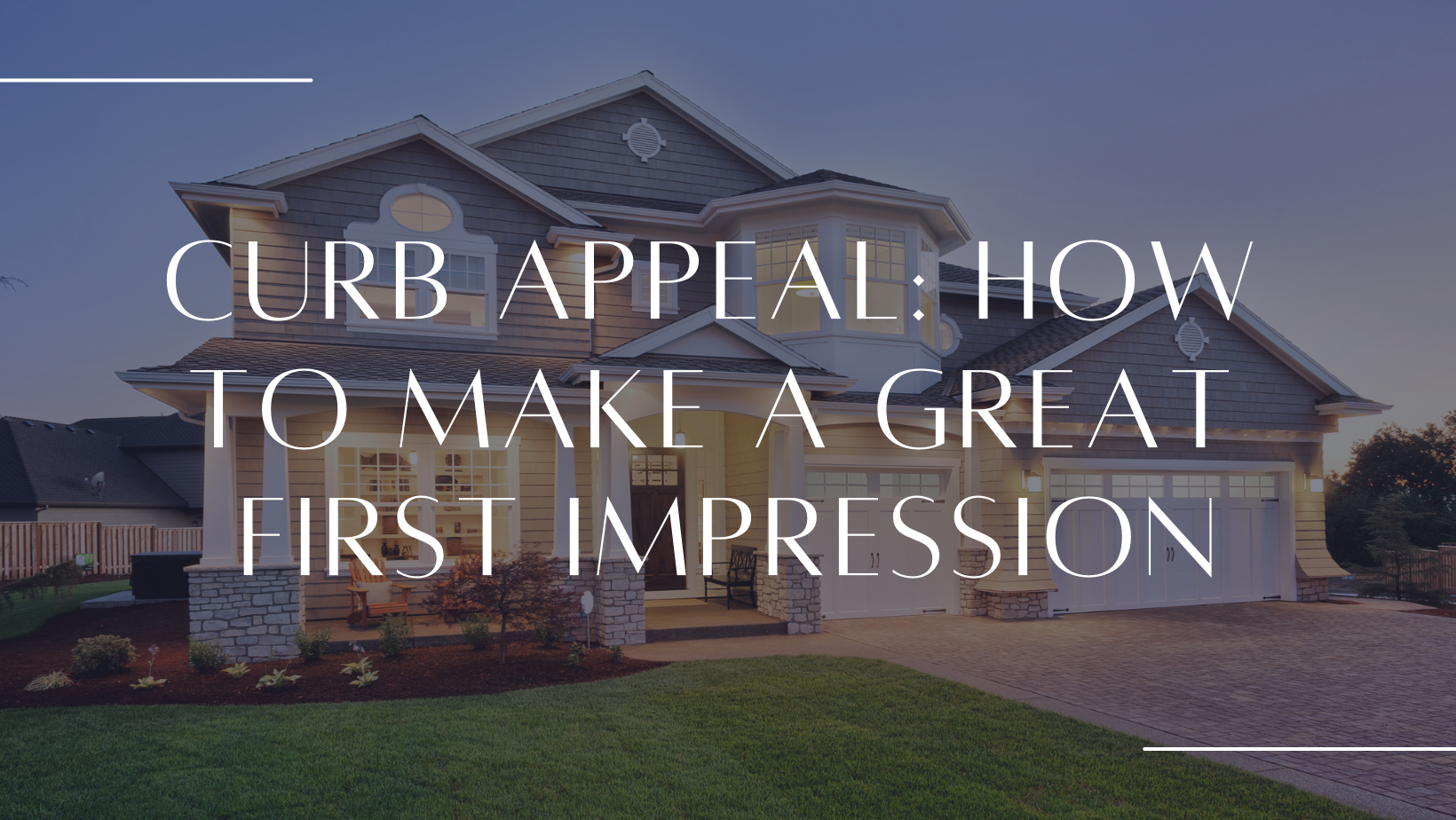 When it comes to selling a home, first impressions are everything. Whether online or in-person, it's that first view of your home's exterior that convinces buyers that they want to see more. If your curb appeal isn't on par, they may just move on to the next house. 
And that's why curb appeal is so important. The better your home looks on the outside, the more potential buyers will want to see the inside.  Try these six great ways to increase your curb appeal and impress buyers from the moment they first lay eyes on your home.
1. Make Your Home's Exterior Sparkle
Just like the inside of your home, the first step to improving your curb appeal is a good cleaning. Start by picking up any garbage or debris and putting away all toys, garden tools, and yard equipment. Rake the lawn and be sure to keep it freshly mown while your home is on the market. Remove any weeds that have grown in cracks or along the sidewalk or driveway.
Once the yard is tidy, it's time to focus on the house. Clean the windows and any glass on or around the front door and give the hardware a shine. If your home's exterior is looking a little dingy, rent or borrow a pressure washer to give it a quick facelift. Don't forget to power wash steps, walkways and patios to make your whole property look like new.  
2. Bring Your Front Yard to Life
You'll be amazed at what a few flowers and some landscaping will do to improve your home's curb appeal. Don't worry if you don't have a green thumb, you don't want anything too elaborate that looks difficult to maintain. Just a few plants and some maintenance will make your yard look pleasant and inviting.
Take the time to weed any gardens and add plantings to make them look their best. If you don't have front gardens, place some potted flowers on your front porch or step to add colour. If you're selling in the fall or winter, use seasonal vegetation such as mums or evergreen boughs to add that extra pop.
3. Use Lighting for Nighttime Curb Appeal
A well-lit home is so pretty at night. It's also safer and ensures potential buyers can see your home after dark. To increase your nighttime curb appeal, make sure all outdoor lights are functioning and replace any burnt-out bulbs. Your porch and front door should be well lit, and your house numbers should be visible at night. 
If your exterior lighting is dated or damaged, it's worth replacing it with new, modern fixtures that will update the look of your home. You can also use landscape lighting to highlight your home's best features and draw attention to elements you don't want buyers to miss at night. 
4. Make Your Front Door Stand Out
Make your home stand out from the competition with a front door that commands attention. A simple coat of paint is an easy front door upgrade that can have a big impact on curb appeal. Some studies show that homes with doors painted a dark, neutral colour will actually sell for more. And don't forget to replace your old doormat! This small investment will brighten your front step and make a great first impression.
5. Upgrade Your Hardware
Old exterior fixtures such as door handles, house numbers, and the mailbox can really make your house look run down. Update these features to improve your curb appeal and the overall look of your home. If items are in good shape but just a little weathered, a fresh coat of paint will help make them look like new. 
6. Give Your Driveway a Facelift
In many homes, the driveway takes up a large portion of the front yard. If it's old and cracked, buyers may have a hard time seeing past all that disrepair to the rest of the house. Repair any cracks or potholes in the driveway and have it re-sealed to avoid turning buyers away before they get out of the car. 
All you need is a bit of time and effort to improve your curb appeal and wow buyers with the exterior of your home. If you're preparing to sell your Ottawa home, contact us to find out how we can help get the most value for your property.