Selling a House in Winter: Everything You Need to Know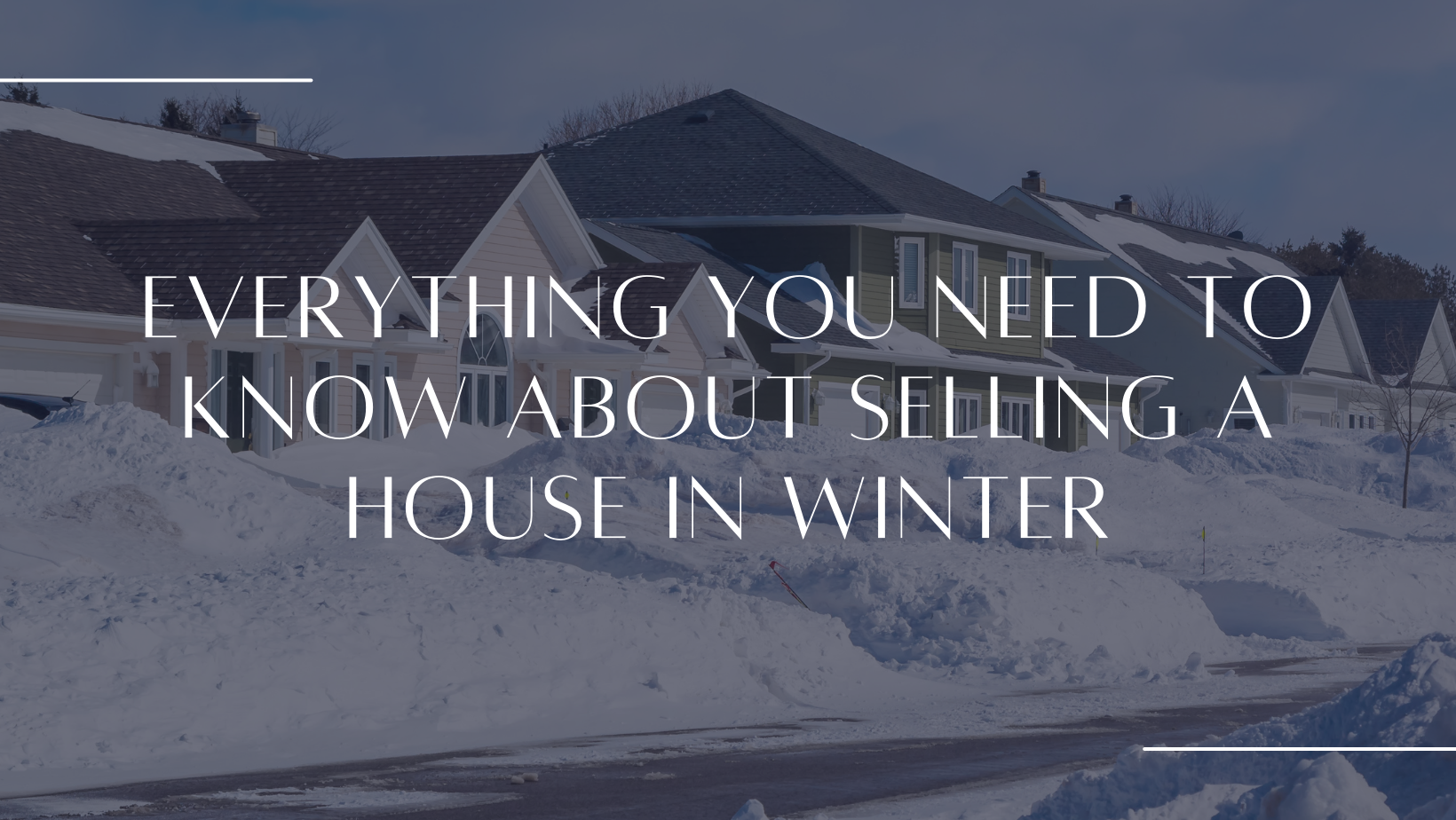 Although we often hear that spring is the best time to sell, there are plenty of reasons to list your home in the winter. We know Ottawa's blustery winter weather might make it seem daunting to sell your home during the cooler months. But with a bit of planning, winter can actually be the best time to sell! Here are our best tips to help you get ready for selling a house in the winter. 
Why It's A Good Idea to Sell Your Home in the Winter
A busy spring market means more competition, more showings, and more options for the buyer. When you list your home in the winter you have the advantage of being one of the best options out there! And while there may be fewer buyers looking for homes in the winter, you know those who do view your home are serious about making a purchase. 
Set a Reasonable Price 
Even though there will probably be fewer buyers viewing your home, that doesn't mean you have to lower your expectations. Don't undervalue your home just because there aren't as many people house shopping in the winter. You should also avoid overpricing your home as this could drive potential buyers away. You likely won't have bidding wars, but you can still receive a fair price for your home in the winter. Talk to your real estate agent to discuss the best pricing strategy for your home. 
Don't Forget Curb Appeal When Selling a House in Winter
Just because the ground is covered in snow, doesn't mean you should forget about the outside of your home. It's even more important to make a great first impression in the winter! Check your curb appeal and make sure everything on the outside of your home is clean and in good repair. If your landscaping is under a blanket of white, bring in temporary colour and life with faux plants, potted greenery, or seasonal wreaths and garlands. 
Keep Snow and Ice Under Control when Selling a House in Winter
When selling a house in winter, make your home more welcoming by keeping the driveway and all sidewalks and paths shoveled, salted and clear of ice and debris. You should also keep porches, patios, and decks accessible and free of snow and ice. If possible, leave outdoor furniture set up and remove snow to help potential buyers envision how to use the space.
Don't forget to add a good snow mat and trays for boots at the door to prevent snow and salt from being tracked through your home during showings. 
Selling a House in Winter – Make it Extra Cozy Inside
If you want buyers to forget all about the winter weather outside, show them just how warm and cozy your home is inside. Go ahead and turn the thermostat up a few degrees to fight the chill and be sure to seal up any drafts. A drafty home is a turnoff no matter what the weather.  Even a bit of cool air can send buyers running in fear of ongoing maintenance and big heating bills. 
If you have a gas or electric fireplace, turn it on for showings to make it extra cozy and highlight what a great feature it is. You can also have warm beverages such as coffee and hot chocolate on hand to help take the chill off. Don't underestimate a personal touch when selling a house in winter!
Level Up Your Lighting
Winter days are short and often lack sunlight even in the middle of the day. And since potential buyers may be driving by or visiting your home in the evening, it's important to keep your home well-lit at all times. Turn on outside lights and consider adding path lighting or spotlights to make the exterior visible at night. 
Leave blinds and curtains fully open to let in as much natural light as possible. Keep all interior lights on and consider adding extra lamps to help banish any dark corners. If possible, use smart lights to help create the look of daylight indoors. 
Show Your Sunny Side
A beautiful yard and lush landscaping can help sell a home. Buyers are often enticed by fabulous outdoor space just as much as the home itself. Make sure everyone knows how great your yard is by including pictures taken during the spring and summer in your listing. If possible, try to showcase special features such as beautiful gardens or a fabulous patio.  
Just because temperatures are dropping, that doesn't mean it's not a great time to sell your home. These tips for selling a house in the winter will help make your home desirable no matter what the weather.