Ottawa's Best Neighbourhoods: Beacon Hill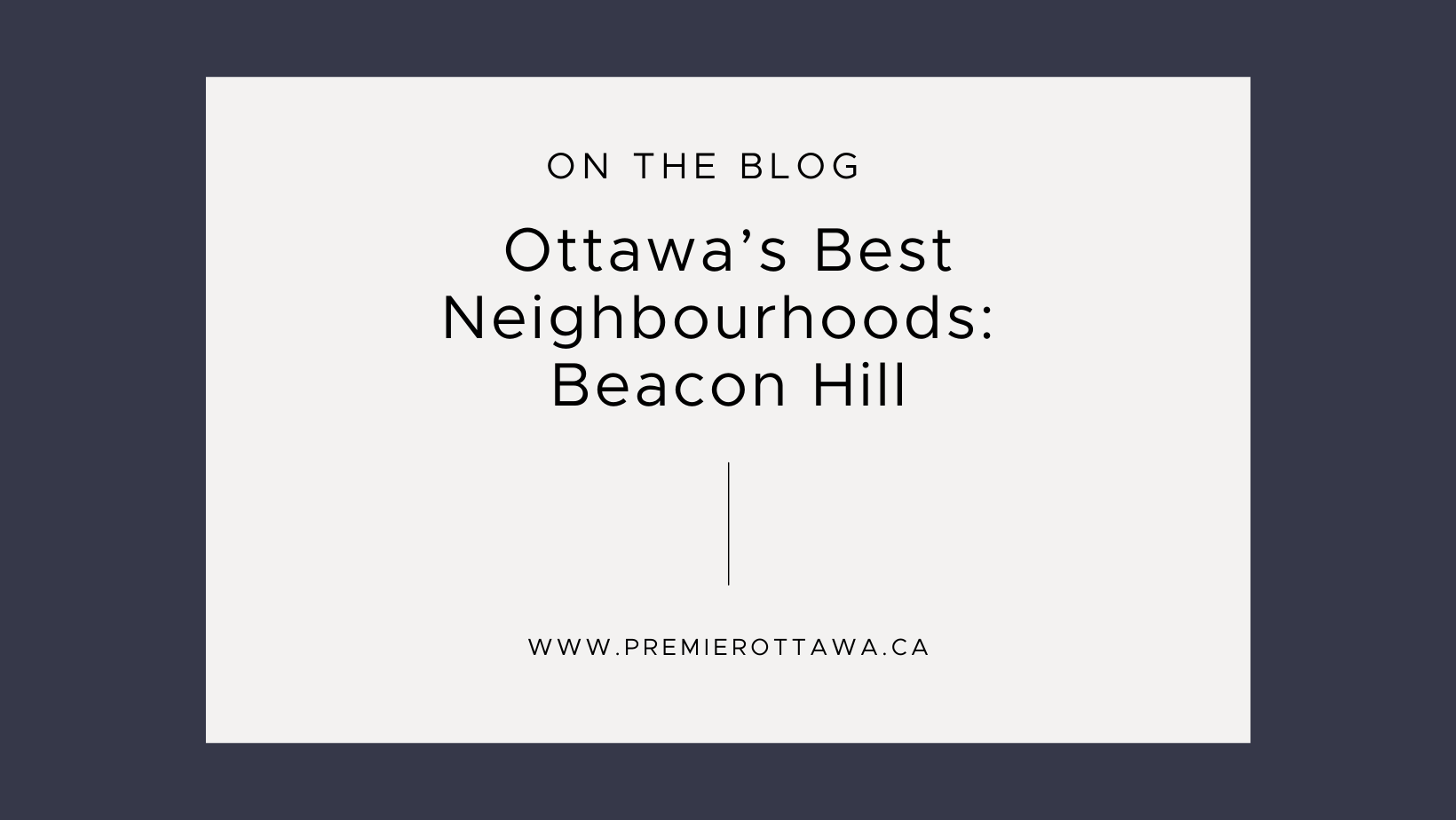 If you're searching for a family-friendly neighbourhood that offers both a quick commute to downtown and a great selection of parks and schools, have a look at Beacon Hill in Ottawa. With proximity to the Richcraft Sensplex, the Ottawa River and the Greenbelt, this great residential neighbourhood boasts plenty of things to see and do. Read on to see why we think Beacon Hill is one of Ottawa's best neighbourhoods. 
Where is Beacon Hill? 
Beacon Hill is a well-established neighbourhood in Ottawa's east end. You'll find the sought-after community nestled in between the Greenbelt and Rothwell Heights, with the Ottawa River to the north and Highway 174 to the south. The neighbourhood is divided into Beacon Hill North and Beacon Hill South, which fall on either side of Montreal Road. Although it's well away from the hustle and bustle of downtown, it's only a 15-minute drive to the city's center. 
The neighbourhood earned its name because of the lighthouse that once stood nearby on the Ottawa River. According to local lore, the light could be seen from the top of the hill at Naskapi Drive and thus the neighborhood became known as Beacon Hill. Although the lighthouse is no longer there, the foundation remains visible from the bike paths along the river. 
Amenities in Beacon Hill
While the residential streets are quiet, you'll find a wide variety of restaurants and business along Montreal Road. The Beacon Hill Shopping Centre is conveniently located in the center of the neighbourhood and offers a variety of essential shops and services including a bank, pharmacy, bakery, post office, hairstylist, and Service Ontario outlet among others. There's also an excellent animal hospital, Costco, and the Saint Laurent Shopping Centre is just a short drive away. 
An Ottawa Neighbourhood with Great Recreation 
When it comes to Ottawa's best neighbourhoods for recreation options, Beacon Hill is near the top of the list! The Richcraft Sensplex is one of the area's premier sports facilities.  With four regulation-size rinks, outdoor sand courts, soccer fields, and a fully licensed bar and grill it's a fantastic venue. Splash Wave Pool is a favourite destination for the whole family. With a wave pool, kiddie pool, spray fountains, whirlpool and 25 metre lap pool with waterslide, it's fun for all ages! You also have the Pine View Golf Course just a few minutes away.
There's plenty for nature lovers to enjoy as well. Ski Hill Park has a great hill for sledding and skiing in the winter as well as woodlands with walking and snowshoeing trails. Nearby Green's Creek offers 5.5 kms of trails for hiking, cross-country skiing and snowshoeing which meet up with the walking trails along the Ottawa River. Those same trails run through the northern edge of Beacon Hill making it easy to access the pathways. 
Schools in Beacon Hill
Known for its great schools, Beacon Hill has more schools to choose from than almost anywhere else in the city! With options in both English and French for students of all ages, Beacon Hill is a great community to raise a family. Just look at all these options: 
École élémentaire catholique La Vérendrye – Pre-school-Gr 6, French, Catholic

Le Phare Elementary School – Gr JK-5, French, Public

Thomas D'Arcy McGee Catholic School – Gr JK-6, English, Catholic

St. Brother Andre School – Gr JK-6, English, Catholic

Robert Hopkins Public School – Gr K-5, English/French Immersion, Public

École élémentaire publique Séraphin-Marion – Gr K-6, French, Public 

Henry Munro Middle School – Gr 6-8, English/French Immersion, Public

Lester B. Pearson Cathol

ic High School

– Gr 7-12, English, Catholic

Colonel By Secondary School – Gr 9-12, English/French Immersion, Public 

Gloucester High School – Gr 9-12, English/French Immersion, Co-op, Public
All the schools have excellent programs and facilities, with various areas of specialty including athletics, technology and the arts. 
Houses for Sale in Beacon Hill
With a nice mix of condos, townhomes, semi-detached and single-family homes in a range of price points, Beacon Hill has something for everyone. Most homes in the neighbourhood were built in the 1960s and '70s and feature mature trees and pretty lots. Selection is often limited in this popular neighbourhood. If you're looking to buy a house in Beacon Hill, contact us to get set up for a custom search. We'll make sure you're the first to know your dream home hits the market.