Ottawa's Best Neighbourhoods: Wellington West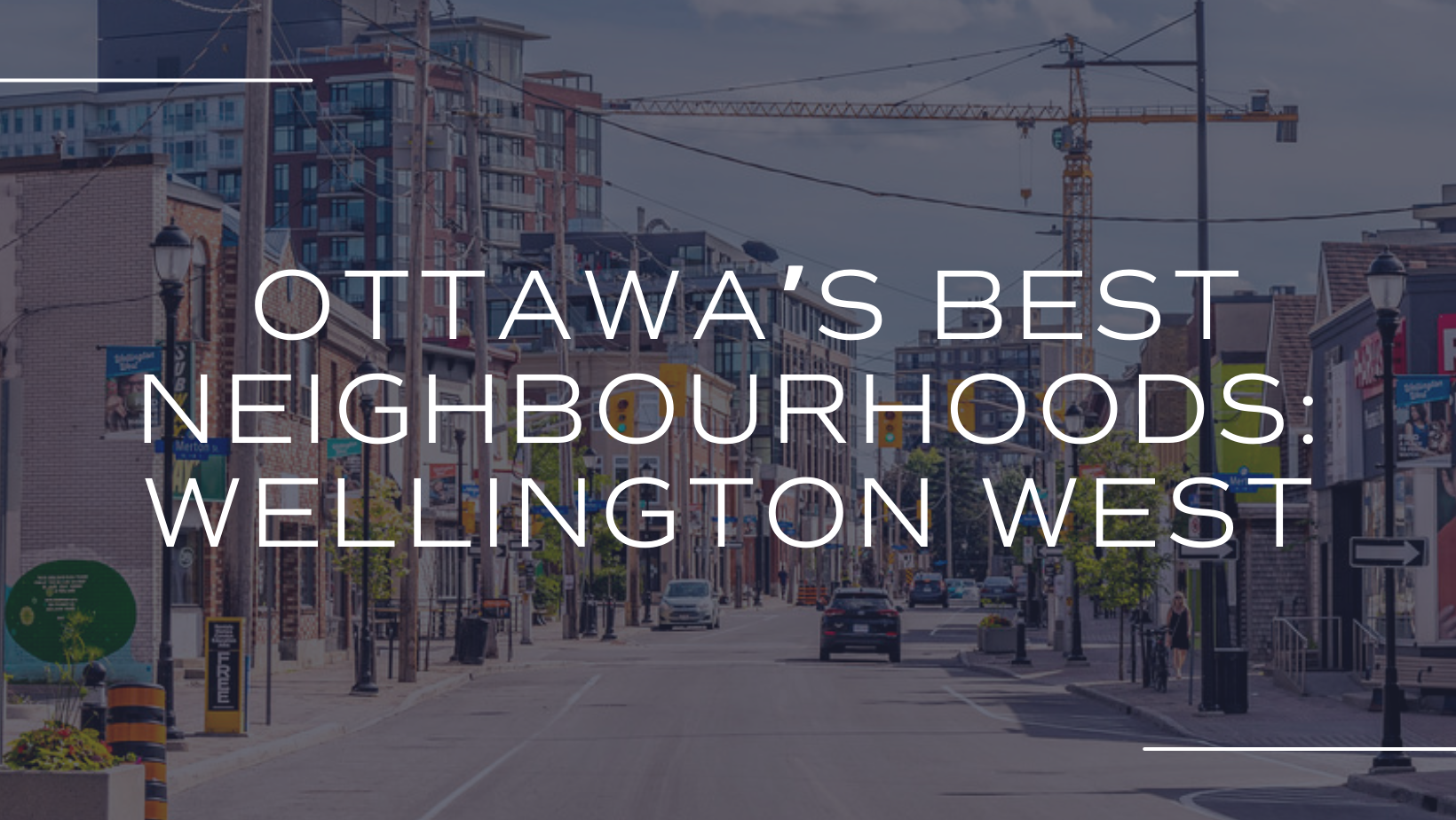 In the heart of Ottawa's west end, you'll find the trendy and highly walkable neighbourhood of Wellington West. With an abundance of delicious dining and stylish shops, the area is a popular destination for both locals and visitors alike. With large lots, mature trees, parks and greenspace, it's also a highly coveted residential area.  Read on to discover why we think Wellington West is one of Ottawa's best neighbourhoods! 
A Great West-End Location
Located just a quick bike or bus ride from downtown Ottawa, Wellington West offers all the convenience of downtown living but with quiet streets and a close-knit community. The area includes the popular communities of Hintonburg and Wellington Village and boasts one of Ottawa's highest walk/bike scores. 
You'll find all the necessary amenities within walking distance and local bike paths connect the neighbourhood to the rest of the city. With both OCTranspo and O-Train access nearby it's a great place for those who want to live without a car.  The Tunney's Pasture complex is nearby and access to the 417 and the SJAM Parkway will make for an easy commute no matter where you work. 
Live in a Close-Knit Community 
Residents of Wellington West enjoy a strong sense of community that can be hard to find elsewhere in the city. The Wellington Village Community Association and The Wellington West Business Improvement Area work to enhance the quality of life for both residents and businesses alike. By supporting the needs of local businesses, they have created a thriving commercial district that in turn gives back to the residents of the community. 
The Shops of Wellington West
Wellington West brings together some of Ottawa's trendiest shops and hippest restaurants, making it a top destination for both local residents and day-trippers. Whether you're looking for a new outfit or something more unique, you'll find it in the shops of Wellington West.  Vintage treasures await at the St. Vincent de Paul store, Nostalgia Warehouse and a host of other consignment shops. The area also supports independent Canadian designers with a number of clothing and jewellery boutiques. 
Ottawa's Best Dining
From fine dining to casual pub fare and everything in between, Wellington West is a foodie favourite. The area is known for its craft breweries, classic pubs and trendy new restaurants. Stop by the popular Wellington GastroPub for a craft beer, try some wood-fired pizza at Tennessy Willems, test some lighter fare at The Table Vegetarian Restaurant, or soothe your sweet tooth at Susie Q Donuts. 
A Neighbourhood Full of Culture 
When it comes to Ottawa's best neighbourhoods, Wellington West is on everyone's list.  A strong focus on arts and culture has brought galleries galore to the area.  Not to mention some of Ottawa's best theater. The Great Canadian Theatre Company and the Orpheus Musical Theatre are some of the city's most popular venues. 
A Family-Friendly Community
Along with fine dining, great shopping and an active arts & culture scene, Wellington West also offers excellent schools and parks. The area features sports fields, a wading pool, tennis courts, and outdoor rinks in the winter. Along with all these family-friendly amenities, there are also numerous festivals and events throughout the year for the whole family to enjoy. 
Homes for Sale in Wellington West
Although many of the homes in the area were built between 1900 and 1960, this popular neighbourhood has seen a lot of development in the last few decades. You can now find a mix of original homes, new housing, and condo developments. With such a variety, there's something to suit almost any lifestyle. Wide, tree-lined streets and traditional red brick homes help Wellington West retain its original character while new builds and contemporary architecture modernize the neighbourhood. 
The trendy, walkable neighbourhood of Wellington West is a popular location for young professionals and families alike. Many homes in the area have been extensively renovated or are newly built to accommodate the high demand of this convenient location. Get in touch with us today to set up a custom search for this desirable area.