Top 7 Reasons Why You Should Sell Your House in the Fall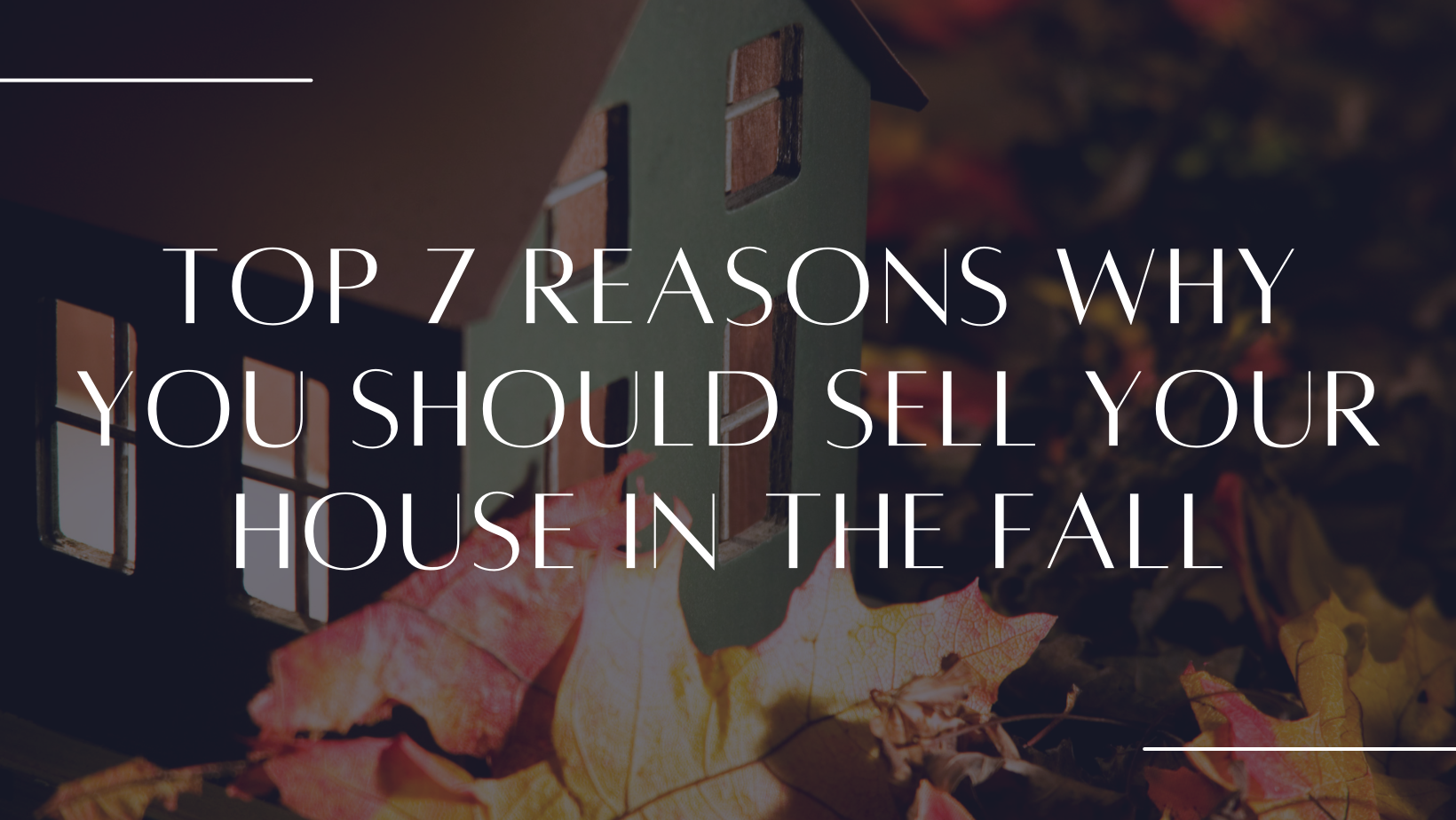 You've probably heard that spring is the best time to buy or sell a house. But if you missed the spring rush that doesn't mean you should hold off listing your home. You'll actually find there are quite a few benefits to selling a home in the fall. Here are seven great reasons why you should sell your house this fall. 
1. There's Less Competition in the Fall
In the fall there are often fewer homes for sale in Ottawa. With fewer comparable houses on the market, it's more likely that buyers in your area will view your home. When there are a lot of homes on the market, buyers can be more selective about which ones they visit. 
Less competition can also increase the chances that your listing will get an offer. When there are limited options, it can relieve some of the pressure to make updates and repairs in order to remain competitive. 
2. Selling a Home in the Fall is Great for Curb Appeal
Spring flowers are definitely one of the perks of selling a home early in the year. But selling at the end of the season also has its advantages. Fall colours make every yard look great and lawns and gardens are easier to clean and maintain at the end of the growing season. Plus, with the addition of some potted mums, pumpkins and gourds, the outside of your home will look cozy and inviting. 
3. There's Less Pressure When You Sell Your House in the Fall
Even if you've done it before, listing your home for sale is a big job. It's a lot of work and it always seems like you need a bit more time. In the spring houses move quickly, and that means you don't have any time to lose. In the fall, you'll have more time to prepare without all the pressure to get your home on the market quickly.
4. Buyers are Motivated in the Fall
Often when people are shopping for homes in the fall it's because they have a time-sensitive reason to move. Whether it's to accommodate work or family, people generally want to make their move before bad weather arrives and the holidays begin. Whatever the scenario, buyers are often more eager to find the right property at the end of the summer. 
5. Flexibility on Closing Dates
When there are fewer available homes, you're often able to negotiate better terms for your sale. A more suitable closing date is just one of the areas buyers may be willing to compromise when they don't have multiple properties to choose from. 
6. More Attention from Agents
Real estate agents in Ottawa are almost always in high demand in the spring and summer. They have to divide their time between multiple clients and handle many transactions at once. In the fall, your Realtor® will have more time to devote specifically to you and your sale.  
A slower market also leaves greater availability for other real estate professionals. Mortgage brokers, lawyers, and home inspectors will all be more readily available. This will help your sale go smoothly and quickly. 
7. Fall Weather is Better for House Shopping
Weather can play a big factor in buyer motivation. When it's too hot, too cold, or really damp people are less eager to get out to view houses. But in the fall, you get crisp, clear days that are ideal for walking or driving the neighbourhood. 
Schedules are also less busy in the fall, so people have more time to devote to house shopping. You can also get a better view of the exterior of a home in the fall when the summer growth has been cleared away. 
With all these factors working in your favour, there's no reason not to sell your home in the fall! Contact us today to connect with an Ottawa real estate agent who can help you sell your home this fall.