Ottawa's Best Neighbourhoods: Dunrobin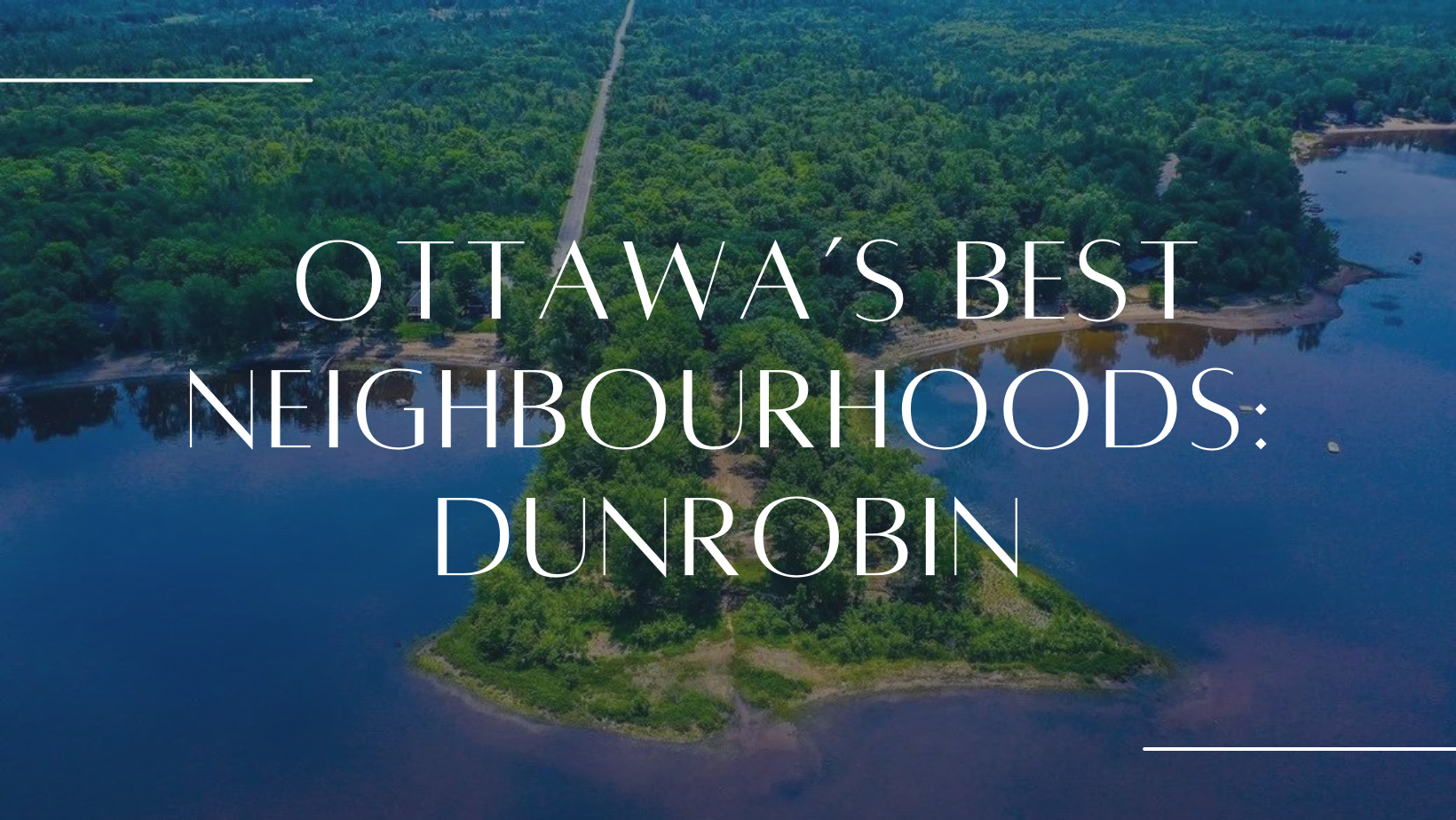 Is your idea of the best neighbourhood in Ottawa a quiet community outside the hustle and bustle of the city? Then you'll love Dunrobin and all that it has to offer. This hidden gem is a nature-lovers dream located just minutes away from the Ottawa River, a provincial park, and a National Historic Site. Check out our neighborhood highlights below to see why Dunrobin is such a great place to live. 
1. Country Living Just Outside the City
There's something about living in the country – fresh air, quiet roads and lots of green space are just good for the soul. But there's also something to be said about the conveniences of the city. Dunrobin gives you the best of both worlds with its small-town feel and 30-minute commute to downtown. 
What began as a collection of farms dating back as early as the 1800s has grown into a town that is now home to over 1,000 people. Surrounded by fields and woods, and without any big-box stores, you'll feel far removed from city life in Dunrobin. But it's a just quick 20-minute drive to Kanata where you'll find everything to meet your shopping and business needs. 
2. Live in Dunrobin and Enjoy the Outdoors
Outdoor enthusiasts will love life in Dunrobin. The Eagle Creek Golf Course is located right in your backyard and the town is surrounded by beautiful parks and hiking trails. The South March Highlands Conservation Forest is right next door and you're just minutes away from Constance Bay and Fitzroy Harbour. In the winter you can enjoy skating on the river and cross-country skiing and snowmobiling on the many trails. 
3. Be Part of a Community in Dunrobin
One of the great things about living in a small town is becoming part of a close-knit community. Residents look out for one another and help each other out when needed. And even though it's so close to the city, Dunrobin is brimming with that small-town sense of community. 
The Dunrobin Community Association brings neighbours together by organizing social, sporting and educational activities throughout the year. They also support and help promote local businesses in the area. The Community Centre is where the neighbourhood plays year-round with an outdoor skating rink, two soccer fields and two baseball diamonds. There's even a rental hall with a kitchen, games and media facilities for personal and community events. 
4. Raising a Family in Dunrobin
A close-knit community with great parks and recreation makes for an ideal place to raise a family. With both a middle school and high school nearby, children growing up in Dunrobin get not only a great education but also the opportunity to form lifelong friendships. 
West Carleton Secondary School is a modern facility situated on over 100 acres of field, wetland, and forest. The school offers excellent academic, art, technology and sporting opportunities to students ranging from grades 9-12. The school shares its space with the Bill Mason Centre. This 77-acre outdoor environmental studies centre provides elementary and secondary students the opportunity to learn in a beautiful natural setting. Younger students attend Stonecrest Elementary School which offers English and French Immersion programs for students in Kindergarten through Grade 8.
5. Dunrobin Houses for Sale
Homes for sale in Dunrobin feature large lots with mature trees and expansive views. You won't find any townhomes or multi-unit properties in Dunrobin. This family-friendly town features single-family homes ranging from 3- and 4-bedrooms right up to sprawling waterfront estates. There are also currently many development opportunities with beautiful lots for sale in Dunrobin. 
If you're considering a move out of the city, Dunrobin offers fabulous country living with a short commute to downtown. Contact us today to find an Ottawa real estate agent to help you make the move to this coveted rural community.