Top Home Staging Tips to Help you Sell Your House Faster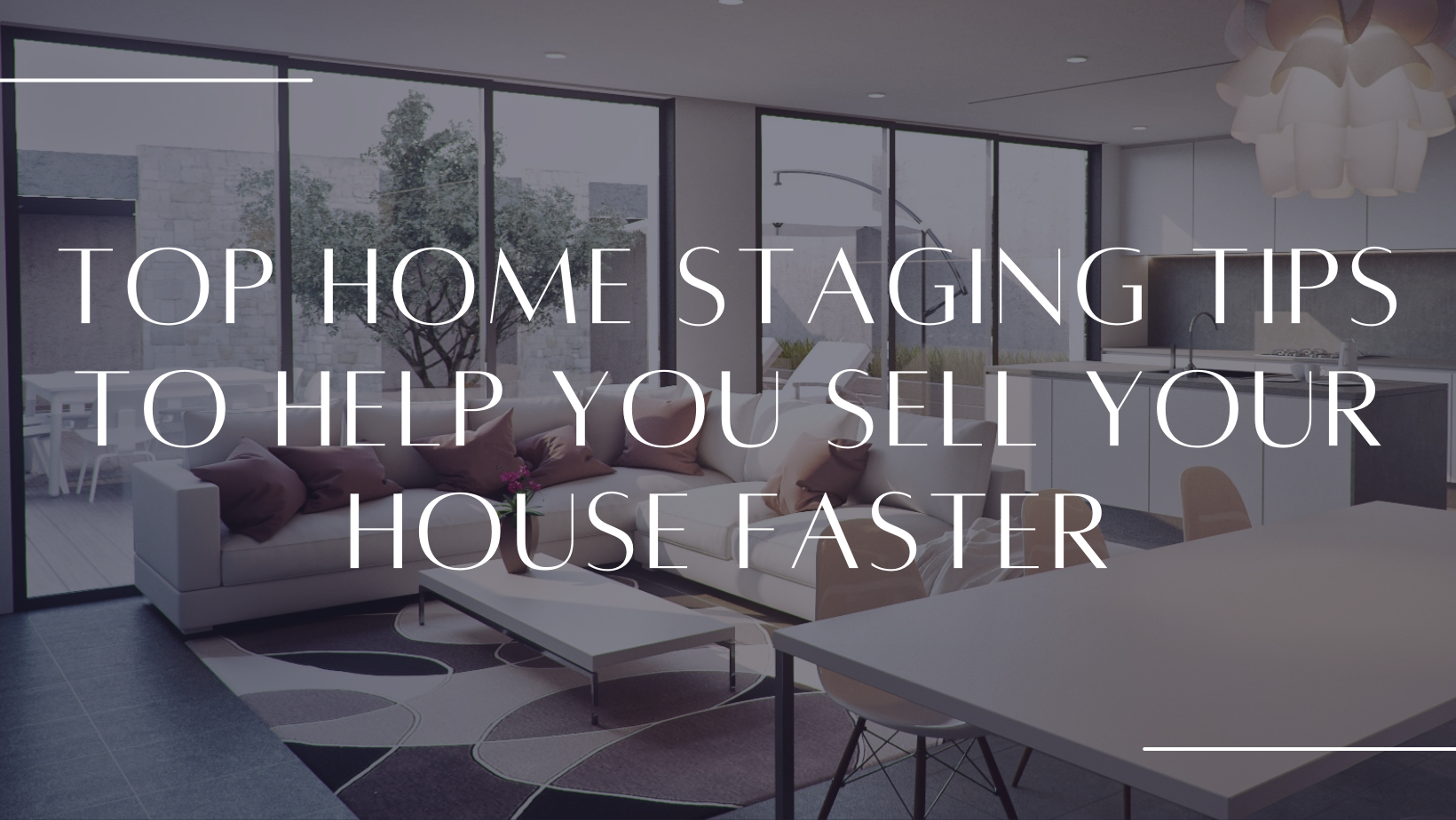 Home staging is a sure-fire way to make your house stand out from the competition. Especially in Ottawa's hot real estate market. Not only do staged homes attract more viewers, they also sell for more money! Staging works because it makes it easier for buyers to visualize the property as their future home. If you're thinking about selling, here are our top home staging tips to help you sell your home faster. 
Start Early
The most important tip we wish all homeowners knew about staging a home for sale, is to start early! Preparing your home for sale isn't necessarily hard work, but it can be a lot of work. And it can take some time if you plan to do the work yourself. Many of the tasks we list below can be done well in advance of listing your home. The sale process will be much less stressful if you already have the work done ahead of time. 
Decluttering is A Must
Clutter is a total sale killer. If your counters are covered with clutter and the cupboards and closets are overflowing, many buyers won't be able to see past all that to the great house underneath. Since you'll be moving, this is a great opportunity to discard items you don't want to pack up and move to the new house. You'll also save on packing and moving costs by not bringing broken or unused items with you. 
Once you've gotten rid of all the things that won't be coming with you, it's time to start packing! Your home should resemble a hotel when buyers walk through the door. That means clear all surfaces and remove any unnecessary furniture pieces. The less that's in a room, the bigger it will look. It's often worth it to rent a storage locker while you stage your home to make it easy to clear out space. 
A Clean Home Attracts More Buyers
Now that the clutter is out of the way and you can really see what you're working with, it's time to clean. It's important for every inch of your home to shine for photos and to impress buyers. Floors, windows, doors, cupboards and counters should all be clean and scuff-free. Bathrooms and kitchens should sparkle, especially the appliances and fixtures. 
Be sure to pay extra attention to high-touch areas such as doorknobs and light switches and don't forget the baseboards! If cleaning isn't your favourite activity, this might be one task that's worth hiring out.  
Paint is Your Home Staging Secret Weapon
One of the easiest and most cost-effective ways to make your home look like new is with a fresh coat of paint. If it's been a few years, or you have bright or dark colours on the wall, painting everything a light neutral will help your home appeal to a wider range of buyers. 
If your walls are already a light, neutral colour, just do a quick coat or touch-ups to clean them up. And don't forget the trim! If your walls are in good shape, just painting the trim will make everything feel clean and new. 
Repair Damages
Nobody wants to buy a house that's in obvious disrepair. In order to get the best price for your home, you have to ensure everything is in good working order. Major repairs such as the roof and foundation should be fixed before listing the home. Buyers will find these issues when performing a home inspection and will use the repairs to negotiate a lower price. Even smaller issues such as burnt-out lightbulbs or broken cupboards can make your house less attractive than others on the market. 
Easy Upgrades
A few small updates can go a long way in making your home look newer and more appealing to potential buyers. Updating your lighting is one of the easiest ways to make your home look updated. Replacing bathroom and kitchen faucets is a low-cost way to give these rooms a little extra appeal. And simple swaps like cabinet handles and light switch covers can also help your home look more modern without breaking the bank. 
If you want top dollar when selling your home, it's worth it to take the time to stage it. These home staging tips will help you get ready for the sale process. Contact us when it's time to list and we'll help find the perfect buyer for your property.